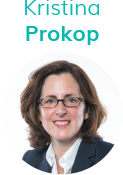 Kristina

Prokop
Co-Founder and Chief Executive Officer
Kristina Prokop is Co-founder and Chief Executive Officer at Eyeota, the global leader in audience data. For nearly 20 years, Kristina has been on the forefront of digital marketing and online advertising in Europe, bringing new advertising technologies and business models to market.
At Eyeota, she has pioneered quality audience data as a cornerstone of the European advertising and marketing ecosystem and drove programmatic innovation. Kristina is a global thought leader and frequent speaker at advertising and marketing events, including dmexco, the premier conference and expo for the global digital economy, and d3con, Germany's largest event on the future of digital advertising.
Previously, Kristina was VP at Adify (sold to Cox Enterprises), where she was instrumental in helping European publishers build and launch their vertical ad network businesses.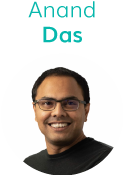 Anand

Das
Chief Technology Officer
As CTO at Eyeota, Anand leads the company's technical strategy, product innovation and spearheads the development of Eyeota audience technology platform. He is an entrepreneur, product evangelist and startup advisor with more than 19 years of experience in high-performance computing, storage, digital marketing & Ad Tech products and solutions.
Before joining Eyeota Anand was one of the four co-founders that started PubMatic in 2006, and in his role as CTO at PubMatic, he was responsible for establishing the company's technical vision and positioning PubMatic for future growth. Prior to PubMatic, he held various engineering roles at PANTA Systems, a high-performance computing startup and at VERITAS India and Symantec, where he worked on a variety of storage and backup products.
Anand has seven patents to his name in systems software, storage software, advertising and application software. Anand also served on the IAB tech lab board of directors from 2015 to 2018 and is on the board of TruckX and an advisor to Lemma Technologies a DOOH startup.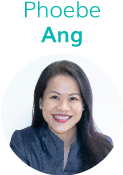 Phoebe

Ang
Chief Financial Officer
As Chief Financial Officer Phoebe oversees the financial and international growth strategy for Eyeota. Phoebe is a seasoned professional with over 20 years of financial and commercial experience with multinational companies as well as start-ups across advertising, digital marketing, technology and banking.

Prior to joining Eyeota, Phoebe served at Dentsu Aegis Network as Asia Pacific (APAC) mergers and acquisitions Integration lead for newly-acquired businesses under multiple brands and Isobar APAC regional CFO. Earlier in her career, Phoebe was the finance director at BBDO, part of Omnicom Network, and BLUE Interactive, which is now Possible Worldwide under WPP Group.

Phoebe holds a Bachelor of Commerce degree from The University of Melbourne and is a Certified Practicing Accountant with CPA Australia.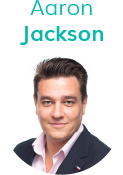 Aaron

Jackson
Managing Director, International
As the Managing Director of International, Aaron leads sales, business development, account management, publisher acquisition, data supplier relations, regional marketing across EMEA and APAC. He has over a decade of experience in sales, publishing, data, digital media and advertising technology. Prior to Eyeota, he was Managing Director of Southeast Asia at Effective Measure, a leading provider of digital media planning solutions in emerging markets, where he led the region's commercial business development. Prior to that, Aaron was General Manager at Lighthouse Media, where he oversaw the print and digital versions of Marketing magazine and Human Resources Magazine.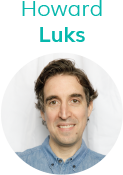 Howard

Luks
Managing Director, Americas and SVP Global Platforms
As MD of the Americas Howard is responsible for accelerating Eyeota's growth throughout the US, Canada and Latin America. He leads both the global platforms team and Americas' agency sales and business development teams. Howard joins Eyeota with more than a decade of experience in the advertising technology and data industry, with a focus on international business strategy, global account management, and team development.

Prior to Eyeota, Howard was Director of International Business Development at Oracle Data Cloud, where he implemented its data supply strategies across Europe, Middle East, Latin America and Asia-Pacific. Howard also held roles at Acceleration and BlueKai, where he managed business development initiatives and client accounts, including relationships with Fortune 500 companies.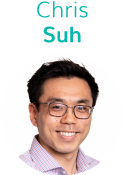 Chris

Suh
SVP Corporate Development and Strategy
Chris leads strategy and corporate development, including acquisitions, strategic initiatives to drive the company's growth, business development and capital raising. He is a seasoned corporate development professional, with experience evaluating and executing acquisitions and venture investments at advertising holding company WPP, market research and insights company Kantar, and expert network platform Gerson Lehrman Group. He spent the early part of his career in investment banking and private equity.

Chris is an alum of the Huntsman Program at the University of Pennsylvania, with dual degrees from the Wharton School and the College of Arts & Sciences. He holds an MBA from Columbia Business School.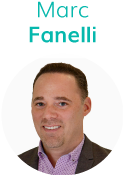 Marc

Fanelli
SVP, Strategic Partnerships and Global Data Supply
Marc leads partner success at Eyeota and is focused on deepening relationships with our key strategic branded partners on both a local and global level. With more than 25 years of data-driven marketing experience, Marc was previously at Impact, where he served as the general manager (GM) of the company's Marketing Intelligence Product Suite. Over the course of his career to date, Marc has spearheaded numerous global data and analytics businesses for some of the industry's largest data providers and agencies including Acxiom, Merkle and Experian. He is a member of the I-COM Advisory Board, co-founder and board member of Karlsgate, an identity management platform and holds multiple U.S. patents for data-driven marketing technologies.