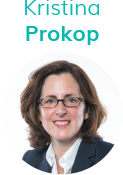 Kristina

Prokop
Co-Founder and Chief Executive Officer
Kristina Prokop is Co-founder and Chief Executive Officer at Eyeota, the global leader in audience data. For nearly 20 years, Kristina has been on the forefront of digital marketing and online advertising in Europe, bringing new advertising technologies and business models to market.
At Eyeota, she has pioneered quality audience data as a cornerstone of the European advertising and marketing ecosystem and drove programmatic innovation. Kristina is a global thought leader and frequent speaker at advertising and marketing events, including dmexco, the premier conference and expo for the global digital economy, and d3con, Germany's largest event on the future of digital advertising.
Previously, Kristina was VP at Adify (sold to Cox Enterprises), where she was instrumental in helping European publishers build and launch their vertical ad network businesses.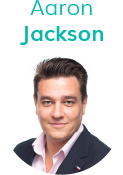 Aaron

Jackson
Chief Growth Officer
As Chief Growth Officer, Aaron is responsible for accelerating Eyeota's growth and portfolio of brand-direct solutions across global markets. He has over a decade of experience in sales, publishing, data, digital media and advertising technology. Prior to Eyeota, he was Managing Director of Southeast Asia at Effective Measure, a leading provider of digital media planning solutions in emerging markets, where he led the region's commercial business development. Prior to that, Aaron was General Manager at Lighthouse Media, where he oversaw the print and digital versions of Marketing magazine and Human Resources Magazine.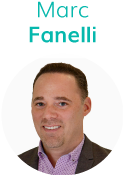 Marc

Fanelli
Chief Operating Officer
Marc leads client success and business operations at Eyeota and is focused on deepening relationships with our key strategic branded partners on both a local and global level. With more than 25 years of data-driven marketing experience, Marc was previously at Impact, where he served as the general manager (GM) of the company's Marketing Intelligence Product Suite. Over the course of his career to date, Marc has spearheaded numerous global data and analytics businesses for some of the industry's largest data providers and agencies including Acxiom, Merkle and Experian. He is a member of the I-COM Advisory Board, co-founder and board member of Karlsgate, an identity management platform and holds multiple U.S. patents for data-driven marketing technologies.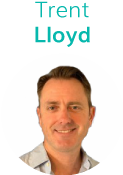 Trent

Lloyd
Co-Founder and Head of Brand Solutions
Trent is a highly experienced, hands-on leader with proven success building and scaling successful businesses and teams both in ANZ and across the JAPAC region whilst remaining directly involved in-market with customers and partners. He has been in the media industry for over 20 years with experience in digital advertising, data, programmatic, software and print.
Trent co-founded and launched Eyeota from scratch beginning with no product, office or resources and, as part of a highly effective executive leadership team, eventually grew that business to 80+ staff across 7 offices globally. He has been Board Director for 7+ years.
Trent has been personally involved in many aspects of setting up new markets, including capital raising, not only in Australia but also Singapore and Tokyo whilst also significantly involved in business development for Berlin, London and New York offices. He has launched US businesses into the ANZ market multiple times, establishing their foundation base of clients and building their brand and profile.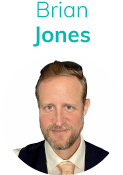 Brian

Jones
Chief Technology Officer
Brian Jones is a seasoned technology leader with a deep understanding of the advertising, data, and blockchain industries. He brings over 19 years of experience in leading and implementing complex technology solutions that have driven business growth and innovation.
At Eyeota, Brian is responsible for overseeing the company's global technology strategy and infrastructure. He is passionate about using technology to solve real-world problems and is committed to making Eyeota the trusted global audience data provider.
Prior to assuming the role of Chief Technology Officer at Eyeota, Brian held leadership positions at Duns & Bradstreet and, NetWise Data. Where he is currently still instrumental in shaping the company's technology strategy. Additionally, he previously held leadership roles at Industrial Interface, and Juris. In these roles, he was responsible for driving technology advancements, creating innovative data products, and fostering exceptional engineering culture.
Brian is a graduate of Vanderbilt University and San Diego State University with a degree in Mechanical Engineering and master's in Marketing.