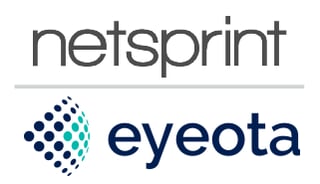 POLAND, 8 APRIL 2015: Eyeota - the global leader for local audience data with over 1 billion uniques from publishers across Europe, Asia-Pacific, Australia and the Americas - has partnered with Netsprint, a leading programmatic intelligence company, to provide targeted data segments for Polish audiences.
The partnership means that marketers worldwide now have access to user data gathered by Eyeota and Netsprint, available across leading global DSP and DMP platforms. At Netsprint, the Netsprint DMP platform gathers and segments data of over 20 million profiles of Polish users. All data is collected based on long-term relationships with leading Polish publishers.
Eyeota has experienced positive year-on-year growth of audience data purchased by Polish advertisers. According to a report by IDC, a market intelligence firm, RTB-based display ad spending in Central and Eastern Europe was projected to grow from $10.6 million in 2012 up to $242.6 million in 2017.
Poland occupies a strategic location in Central and Eastern Europe (CEE), a diverse and culturally distinctive region requiring localised data for each market. With this unique landscape in mind, coupled with rising RTB spending within an increasingly competitive space, advertisers are likely to demand even more hyper-localised data. Publishers are vying to monetise their revenue streams further as the number of publishers grows in Poland.
Kevin Tan, CEO at Eyeota, says: "Eyeota's partnership with Netsprint will be a springboard for Polish advertisers to gain further access to high-quality data. It is part of our growing international network as we work with more partners to provide hyper-localised data sets to add value to their businesses. This data enables buyers to define and locate audiences better than ever before and to understand data as human beings. Our partnership will likely drive development in Poland's digital advertising landscape."
Artur Banach, CEO at Netsprint, says: "Netsprint consistently contributes to the Polish digital advertising ecosystem by providing unique data to build user profiles - the key element of the whole environment. Marketers expect that both volume and availability of high-quality data will grow in hand-in-hand. Our cooperation with Eyeota is crucial in the development of Netsprint DMP, and an important next step for the whole programmatic market in Poland. We believe it will help Polish publishers enhance revenues and catalyse overall market growth."
The Eyeota and Netsprint partnership seeks to add value to both advertisers and publishers, and more importantly, provide an expertise unlike any other in harnessing the true power of localised third party data.
[ENDS]

About Netsprint
Netsprint is a technology marketing leader and co-creator of the Polish advertising ecosystem in the areas of contextual and programmatic advertising (Adkontekst), content marketing (ContentStream), audience targeting and personalization (DMP platform and recommendation engine), as well as e-commerce: helping clients reach new customers, and providing dynamic retargeting (including RTB) and search engines for online shops. Netsprint allows advertisers to reach over 90% of online users in Poland on all major Polish web portals and verticals. The company was ranked seventh in Deloitte's Fast 50 ranking of the fastest-growing high-tech companies in Central Europe. For more information, visit http://netsprint.eu

About Eyeota
Eyeota is the global leader for local audience data with over 1 billion unique profiles. Eyeota provides marketers with the data they need to reach the right online audiences and cut campaign waste whilst also enabling publishers to monetize their audiences more widely. In addition, our data delivers deep audience insight to both marketers and online publishers to help them understand their customers in a new way – as human beings. Eyeota supplies third party audience data to all major global and regional ad buying platforms, DSPs and ad networks. The company was found in 2010 and has offices in London, Berlin, Düsseldorf, Singapore and Sydney. For more information, visit http://www.eyeota.com