Consumers have very diverse approaches towards their health and fitness. To effectively reach the right audience, advertisers must go beyond health interest or intent and understand the consumer's healthcare attitudes and motivation. Eyeota has partnered with Kantar Media to convert valuable data from its MARS Consumer Health Study into powerful audience targeting insights.

Download the infographic to uncover:
Advertiser verticals showing the highest demand for health consumers
Key attributes and interests of specific health consumer audiences
Top indexing online sources of healthcare information
Segments to target health consumers based on motivations
Understand and Reach Health Consumers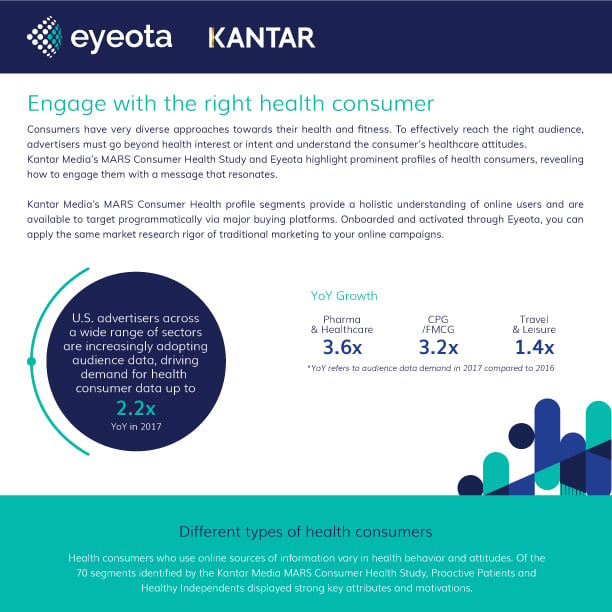 Engage health consumers with a message that resonates.