What can travel advertisers learn from Eyeota's

Eye On: Travel

report?
The majority of travel-related audience data spending in 2018 came from four travel & leisure sub-sectors: Travel Agents & Booking Sites, Airlines, Hotels Resorts & Casinos and Tourism.
In 2018, travel agent & booking site brands spent over $3,000 per audience targeting campaign, while the top 10 airline advertisers (by annual data spend) spent over $10,000 per campaign.
2H 2018 saw large increases in travel-related data spend, as Travel Agent & Booking Site advertisers peaked in Q3, representing the majority of data spend in the quarter.
The Eye On: Travel report is a must-read for travel & leisure brands as well as advertisers looking for new, more effective audience targeting strategies.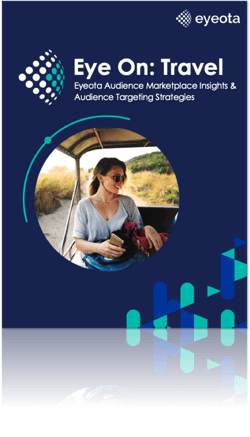 Download it now to learn more about how leading travel & leisure advertisers reach their target audiences.